So Far in 2017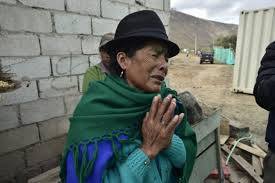 April 15-22
Type: Disaster relief:  General Medicine, Optometry, OB/

GYN

, Dermatology, and Dentistry
Communities:   Near 

Junin

, Ecuador
Partners:   Adopt-a-Village International, 

Metropolitana

 

University

 of Quito, San 

Gergorio

 University of 

Portoviejo

, Elroy 

Alfaro 

University of Manta, 

Equinoccio

 Rotary Club of Quito (3 Americans and 35 Ecuadorians)
Estimated patients:  700 patients
2016 Highlights
April 22-24
Delivered food and water to areas near 

Junin

 and 

Calceta

;  250 bags of food, 1,500 bottles of water with Foundation Adopt-a-Village International  
Delivered food to 

Esmeraldes

.  150 bags of food with Foundation Adopt-a-Village International
May 5-9
Type:  Reconstruction of elementary school, new roof/floor (on new outdoor kitchen), mosquito netting on window, oven, school supplies for 35 kids, 3 new computers, rewired entire school with new lights, wiring and circuit breakers, over $4,000 in support
Community:   

Pumayacu

 (community of 400 persons near 

Tena

, Ecuador)
With Adopt-a-Village International and Ecuadorian volunteers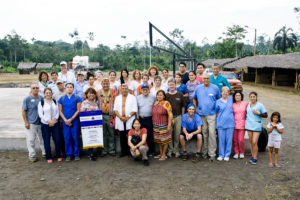 May 13-15
Delivered food and water to areas near 

Junin

 and 

Calceta

:  300 bags of food, 2,000 bottles of water  withFoundation Adopt-a-Village International
May 28
Delivered food and water to areas near 

Junin

 and 

Calceta

:  300 bags of food, 2,000 bottles of water with Foundation Adopt-a-Village International
May 20-29
Adopt-a-Village International:   3 location tour of possible water projects across Ecuador (

Lacuay

, 

Riobamba

, and 

Junin

-the disaster area) with Col Springs Engineers without Borders, also included a structural engineer who met with other structural engineers in Manta to tour that coastal city's "ground zero", also reviewed structural problems with a 380 year-old church in 

Tixan

.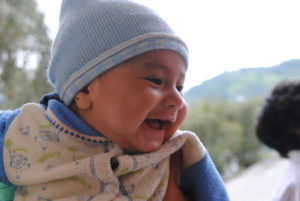 June 6-9
Type: Dental and Optometry
Communities:   

Tocachi

 and 

Malchingui
With:  Adopt-a-Village International, 

Metropolitana

 University, International University
 4 Americans and 15 Ecuadorians
Treated:   400 optometry,  350 dental
June 20-24
Type: General Medicine, OB/

GYN

, Dental, Optometry, Psychology/Psychiatry
Communities:   5 communities near 

Junin

 and 

Calceta

 (5 communities)
With:   Adopt-a-Village 

Internationa

l, 

Metropolitana

 University, Catholic University of 

Cuenca

, San 

Gregoria

 University of

Puertoviejo

, the Ecuador Air Force
December
Type:  Disaster relief:   Children's Christmas program
Communities:  Communities near 

Junin

 
With:  Adopt-a-Village International
Saw 1,000 children – toys and candy and face paintings
Other:
  Water project in three locations:  
Shilpala
, Lacuay, and 10 of Agosto  (In collaboration with Rotary International)
Learn More….
Provide Clean Water: 
Our most fundamental project is the introduction and implementation of clean water systems in indigenous areas of Peru and Ecuador. Water systems used depend on existing water quality, population size and the availability a consistent power source. Water projects help reduce mortality and disease as well as free countless hours previously devoted to transporting water.
Health, Dental & Vision: We coordinate medical, dental, eye and surgical clinics often partnering with other U.S. based as well as in-country professionals. When possible, we include local university medical & dental students. During clinic hours, we strive to provide health and hygiene education to patients and family members during their visit.
Sanitary Facilities:
 Sanitary facilities are often appropriate in rural locations where a community center or school serves as the community center of the village. These facilities provide sinks, showers and toilets to help maintain healthy hygiene standards.
Education/Children:
 For a reasonable amount of money, individuals and families are able to adopt and visit local schools in villages located along the Amazon River in Peru.
Micro-Business: Lack of capital for business investment is a concern in poor communities around the world. Many people want to start their own businesses but do not have ready access to capital and materials. AaVI provides micro-business loans that are monitored by trusted in-country partners. Please contact us if you would like to sponsor a specific project.
Trip Coordination: AaVI is able to create and lead a custom humanitarian project experience for any group or organization in Ecuador. Please contact us if you are interested.
To find out more about how you can donate supplies, and to peruse our supply wish list click here:   Give Supplies